Simulated/Visualized fully-conjunctive surface water and groundwater flow
By integrating surface water and groundwater with extremely different flow velocities, we provide advanced modelling services for the impact of various environmental forcing such as land use, water use and climate changes, etc. (An application of HydroGeoSphere (aquanty Inc) to the medium-scale Japanese river basin).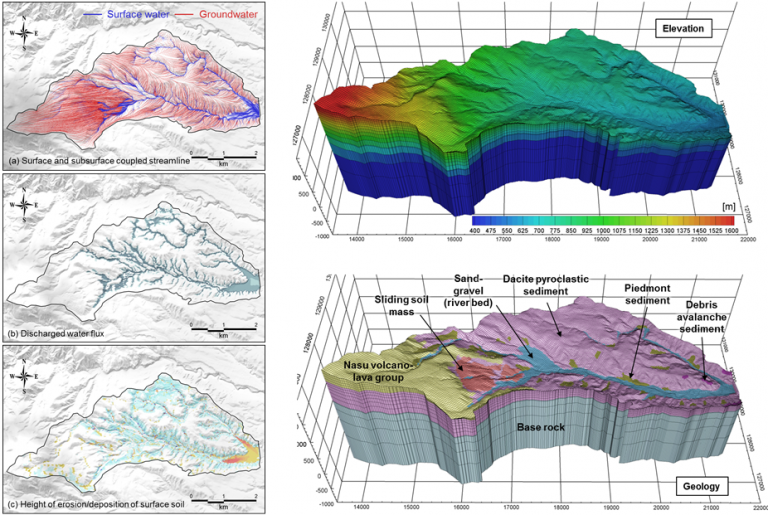 Integrated watershed modeling case study (Mori et al., 2015) 。
Furthermore, we provide various modeling and numerical analysis sevices related to resource management / the environment / disasters, along with spatiotemporal data analysis by GIS, and remote sensing services. Please contact us for details and here for related literature.